HIGHLIGHTS, BALAYAGE,
SINGLE PROCESS
Each color service is customized to our customer. Beginning with an in-depth consultation to discuss your desired look, your hair's current condition, and your hair's natural hues. Our color expert will then select the best formulation and techniques - not just meet your needs, but to exceed your expectations. Our top-of-the-line products ensure that your color's brilliance, tone and fantastic results outlast any others.
CUTS & STYLING
Cuts & styling services include consultation, shampoo, conditioner and head massage. Our innovative stylists are committed to providing our clients with a superior experience.
HAIR BOTOX
As we age, so does our hair. Hair Botox literally reverts your hair back to its healthiest state. Its acts as a filler giving your hair movement and body. This treatment does not contain formaldehyde or parabens! Hair Botox reverses the damage of your natural hair by "injecting" moisture into the hair cuticle. It fills in gaps and breakage using proteins, caviar oil, collagen, vitamins, antioxidants, natural acids and healing agents. It wont break the bonds of your hair and it is even safe to use on pregnant women!
KERATIN TREATMENTS
Create smooth curls or permanently straight hair. Our experienced and knowledgeable team will help you with discussing your options which best suit you. Today there are several products offering frizz-free, shiny, healthy hair. Let us help you decide on what the best choice is for you. We take pride in the abilities of our staff to make achievable promise on your results.
SINGLE PROCESS $85+
BLOW-DRY $50+
BLOW-DRY LONG HAIR $60+
BLOW-DRY W/ HOT TOOLS $60+
GLOSS $30+
FACE FRAME HIGHLIGHTS $100+
FULL HIGHTLIGHTS $250+
PARTIAL HIGHLIGHTS $185+
BALAYAGE $250+
WOMEN'S HAIRCUT & STYLE $85+
MEN'S HAIRCUT $50+
CHILD HAIRCUTS $35+
MANICURE $35+
GEL POLISH MANICURE $55+
ACRYLIC FULL SET $100+
ACRYLIC FILLS $70+
POLISH CHANGE HANDS $18+
POLISH CHANGE TOES $25+
NAIL REPAIR $10+
SILK WRAP MANICURE $50+
PEDICURE $70+
GEL POLISH PEDICURE $90+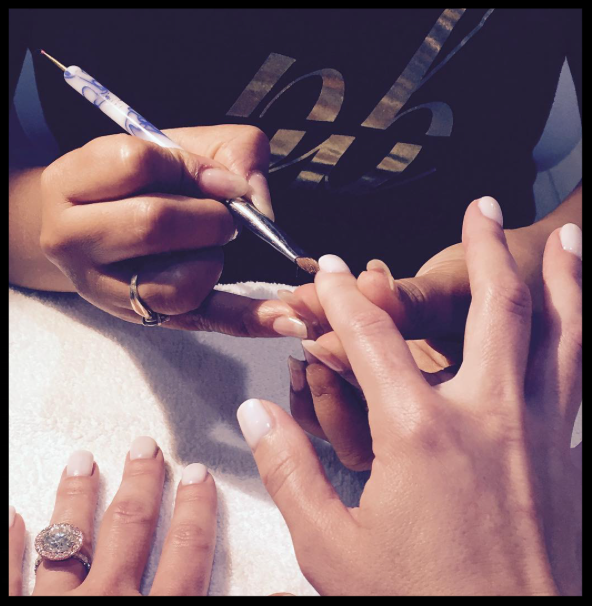 Prices may vary according to hair length, texture, gray coverage, technique and Stylist.